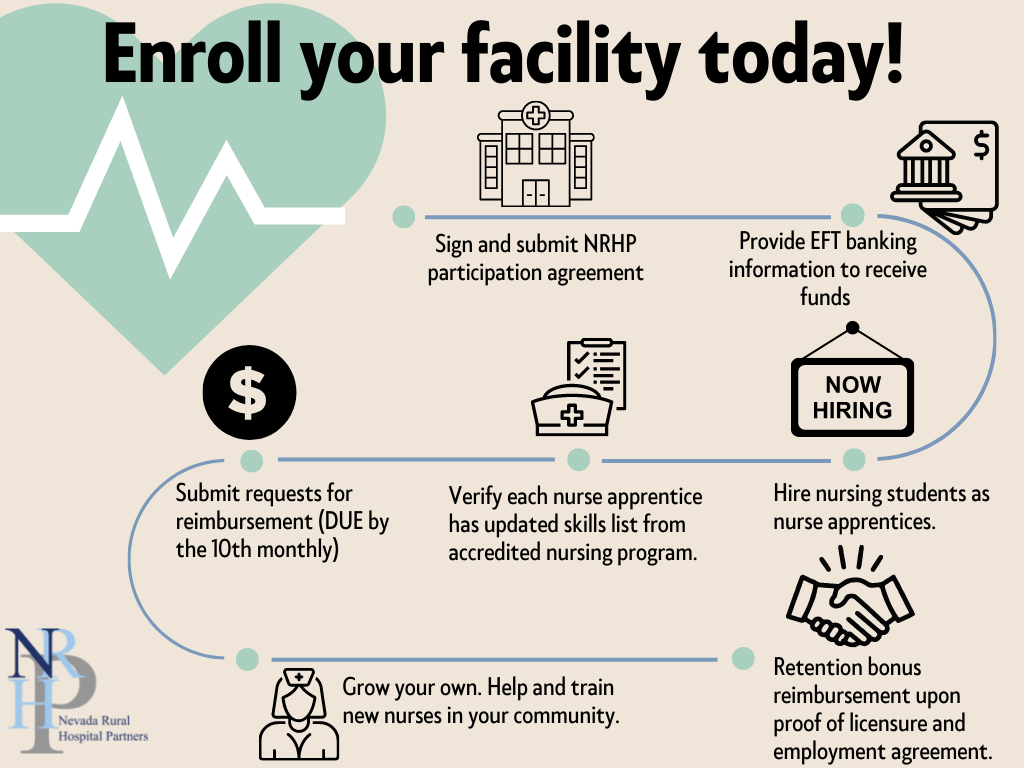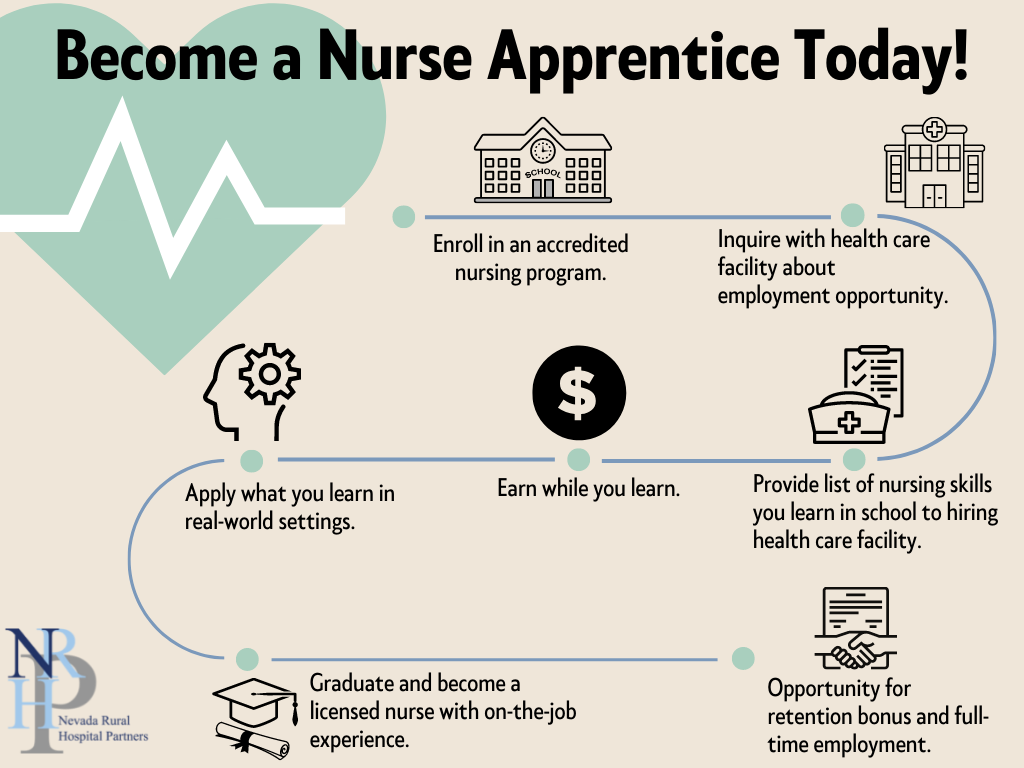 Questions about our Nurse apprentice Program ARPA grant
Eligible facilities for the Nurse Apprentice Program ARPA Grant are limited to the following:
Skilled Nursing Facilities

Critical Access Hospitals
State Facilities
Non-Profit Hospitals
The Nurse Apprentice Program ARPA grant has three main components for the facility to receive funding:
Funding available for the nurse apprentice hourly wages and differential payment for hourly rate of the supervising registered nurse managing a nurse apprentice.
Funding available for a retention or sign-on bonus upon graduation and licensure of the Nurse Apprentice to Registered Nurse with proof of employment agreement from the facility. Note: nurse apprentices are W-2 employees of each facility.
Funding available to the Nurse Apprentice residing over 50 miles from the employing facility. This funding will reimburse at the GSA rates for food per diem, mileage, and lodging if needed (with lodging receipt required).
How to get started:
Click on the signup link above and complete your participation agreement and EFT setup
Submit monthly timesheets for your employed student nurse apprentices for EFT payments monthly
questions About nurse apprentice program
Facilities implement a Nursing Apprentice Program and hire nurse apprentice students 
A Nurse Apprentice is an employee of an agency who is currently enrolled in a pre-licensure RN or PN nursing program. The Nurse Apprentice works at a health care facility providing nursing care following the Nevada State Board of Nursing approved skills list (see below). As Nurse Apprentices progress through their nursing programs, their ability to perform more of the approved skills increases. The Nurse Apprentice Program offers students the opportunity to practice their clinical skills and to acclimate to the role of the licensed nurse.