Average # of Nursing Students Employed per month through this program - Be part of the success !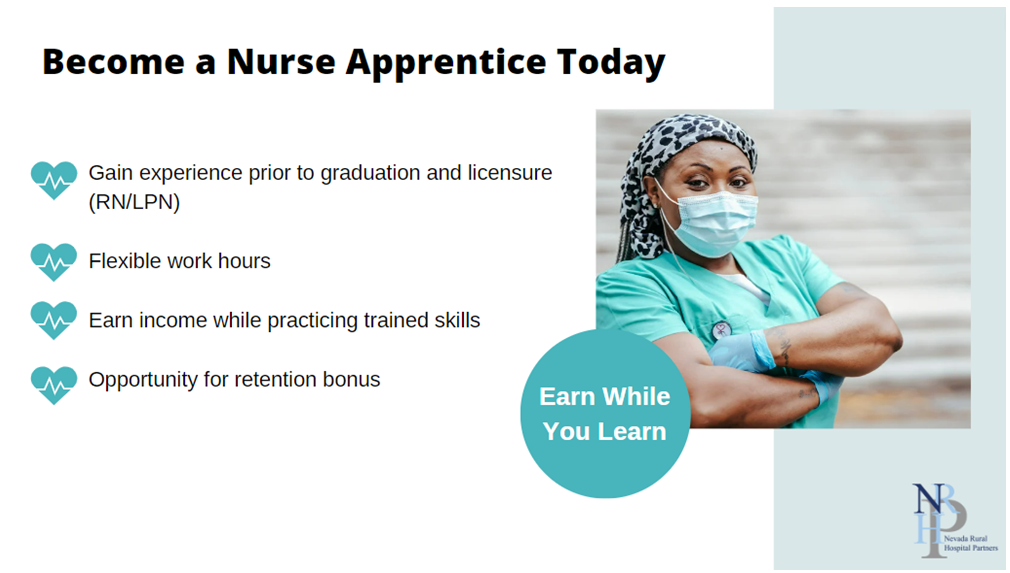 What is a Nurse Apprentice?
A Nurse Apprentice is an employee of an agency who is currently enrolled in a pre-licensure registered nurse (RN) or licensed practical nurse (LPN) nursing program. Nurse Apprentices work at a health care facility providing nursing care following the Nevada State Board of Nursing approved skills list.
How do I apply?
Nursing students enrolled in a RN or LPN program are encouraged to contact the health care facility's human resource department directly to inquire about an open position.
For a list of facilities with Nurse Apprentice Programs please visit: https://nap.nrhp.org/map/